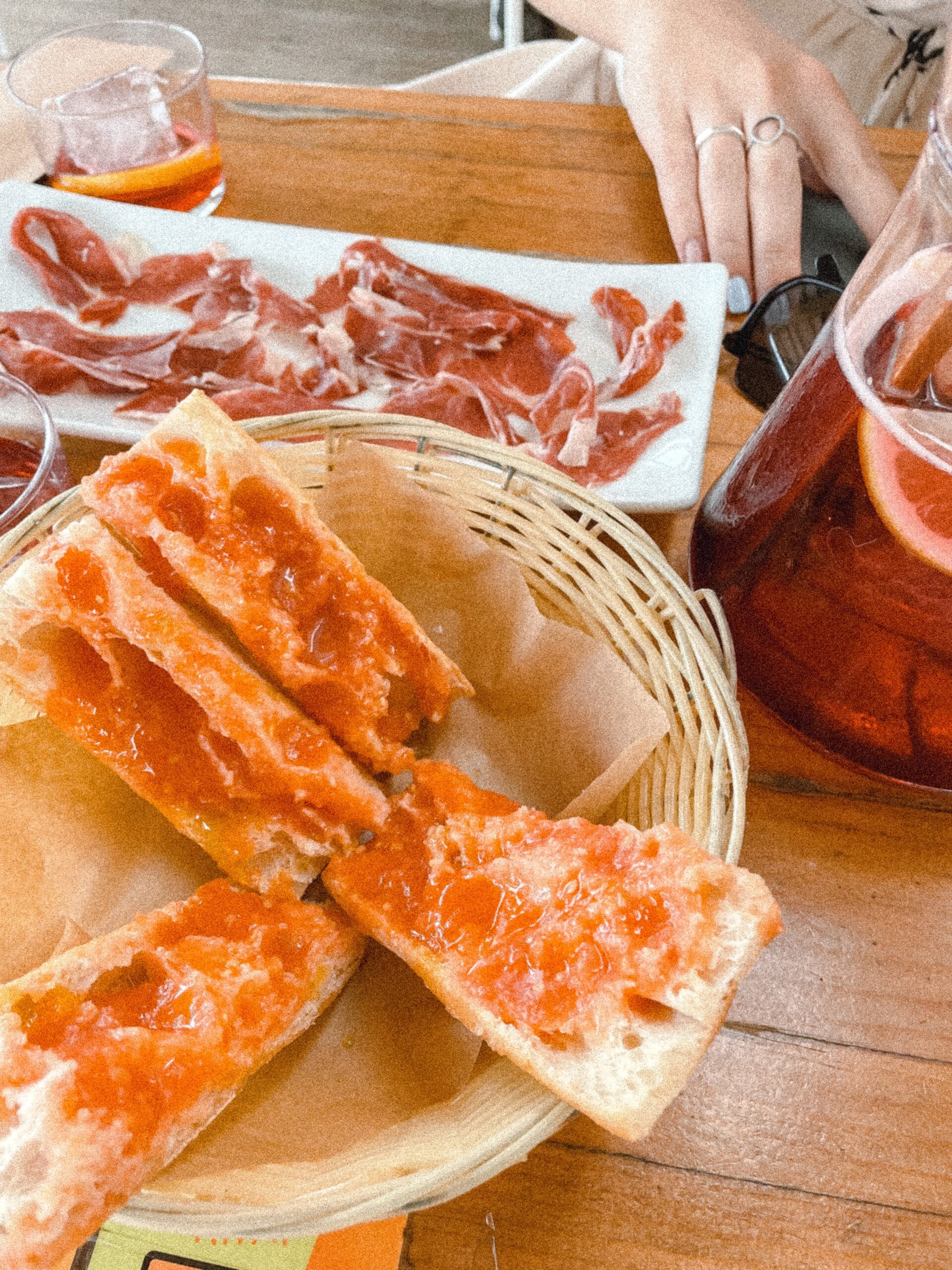 The magic of tapas and bread: an irresistible union.
When we talk about tapas, we are referring to a Spanish culinary tradition that has conquered the world with its delicious and varied snacks. But what would tapas be without good bread to accompany them? In this article, you will discover how to enjoy both to the fullest at La María Panadería, where the art of baking is combined with the most authentic flavors.
Thank you for reading this post, don't forget to subscribe!
Find the perfect balance between tapas and bread.
The key to enjoying an unforgettable culinary experience with tapas and bread is to find the perfect combination of flavors and textures. Here we share some ideas so you can enjoy them in the best possible way:
Chapatas: the ideal choice for classic tapas.
An Italian bread with a crunchy texture and airy crumb, is perfect to accompany classic tapas such as Spanish omelette, Serrano ham and olives. Its neutral flavor and texture allow it to highlight the flavors of these ingredients without overshadowing them.
Sourdough bread: flavors that complement each other.
If you are looking for a more artisanal option, La María Panadería's sourdough bread is ideal for tapas with strong and flavorful ingredients, such as cured cheese, spicy chorizo and anchovies. Its slightly acidic flavor and firm texture complement these ingredients perfectly.
Chocolatines: the sweet option for tapas and bread.
Although it may seem an unexpected combination, chocolatines can be an interesting option to combine with sweet tapas or desserts, such as crème brûlée or nougat. Dare to experiment and discover new combinations that will surprise your palate.
How to serve and enjoy tapas and bread.
Presenting tapas and bread in an attractive way is essential to enjoy the culinary experience to the fullest. Here are some tips to help you get the most out of your tapas and bread at La María Panadería:
Keep the bread fresh and crusty.
Freshly baked bread is essential to enhance the flavors of the tapas. Make sure your bread is always fresh and crusty before serving.
Create a variety of tapas for all tastes.
Offer a wide range of tapas to satisfy every palate. Include vegetarian, meat and fish, and sweet options so everyone can enjoy the experience.
Don't be afraid to innovate.
Experiment with different combinations of tapas and bread, and don't be afraid to mix flavors and textures that may seem unusual. Innovation is one of the keys to success in the world of tapas.
Discover more!
La María Panadería invites you to discover the world of tapas and bread, where every bite becomes a real feast of flavors and textures. Don't miss the opportunity to immerse yourself in this delicious gastronomic adventure and delight your senses with the exquisite combinations that await you.
Learn more about the culture of tapas.
If you have been fascinated by the tapas and bread experience, we encourage you to learn more about the rich history and culture of tapas in Spain. Research the different regions and their characteristic tapas, and continue to explore new combinations and flavors on your culinary journey.
Share the experience with friends and family.
Tapas and bread are ideal for enjoying with friends and family. Organize a get-together at home or visit La María Panadería to share a unforgettable evening and taste together the delights of this perfect pairing.
Support your local bakery.
By choosing La Maria Bakery to enjoy your favorite tapas and bread, you are supporting a local bakery that strives to offer quality products made with fresh, local ingredients. Contribute to the growth of your community and enjoy the authentic flavors of tapas and artisan bread.
Now that you know the magic of this combination at La María Panadería, don't wait any longer to immerse yourself in this delicious gastronomic experience. Experiment, innovate and enjoy every bite as if it were your first. Enjoy!